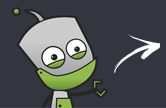 Compare all the stores in one place
Fast & secure payment options
Rated 'Excellent' on Trustpilot
Click2Recycle Review

Payment via:
FREEPOST:
Contact:
---
Customer Reviews
We would love to hear how your trade-in went! Help others by sharing your experience
Latest 10 Customer Reviews out of 137

Send a working phone in excellent condition and only after paying £5 for the returns recieved a non working with broken touch id home button phone. Totally wasted my time and now it is taking me another 8-10 days to get the problem fixed from apple since the phone still has 8 months warranty. Never have I come across a company with such deviant practice.

I contacted this organisation to sell my phone to them but never received the free post bag or anything!

Good no problems with recycling handset

Very disappointed to have my valuation reduced. My handset was in pristine condition with no markings on it. Quoted £24.00; reduced to £20.00

Disappointed my value was reduced

Apart from emails going into my spam mail everything worked really well

Great service!

I had to chase the payment and also had to pay a fee with Paypal so i didn't actually get the full amount quoted.

Got quoted 170 and sent the phone and for offered 20 as well the company keeping my phone box and charging for the return. Was very disappointed with the service and wouldn't recommend it to anyone.

They changed the offer and reduced the price by 20% for some scratches that weren't there. They charge £5 for your phone to be returned. You have to do this within 3 days otherwise it's presumed the offer was accepted. Read the T&C carefully. Not a straightforward process or very ethical in my opinion.
We would love to hear how your trade-in went! Help others by sharing your experience
Store Overview
Limited Company
Company Number: 078344275
Company Name: Click2Recycle
Registered Date: 2001-11-03
VAT Registered
VAT Number: 0
Recycling Accreditation
Weee Number: We do not know if Click2Recycle is Weee Accredited
Checkmend: We do not know if Click2Recycle uses Checkmend
Social Accounts
Facebook: https://www.facebook.com/click2recycle
Twitter: @click2recycle