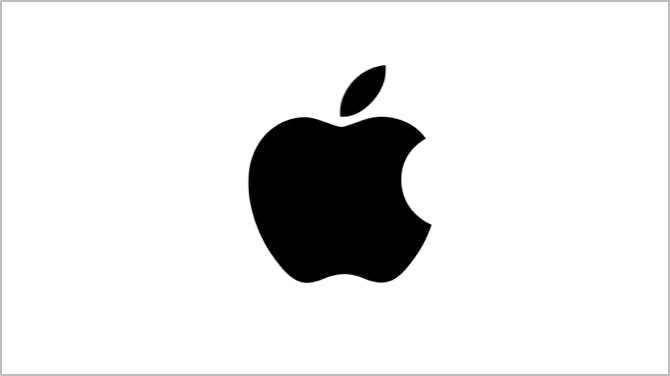 Informally dubbed the iPhone SE 2 and SE 2020, the sequel to 2014's best-selling iPhone SE is bigger, with a brighter screen and a better camera. We take a closer look at what it's got to offer. And pick out the best deals.
iPhone SE 2 at a glance

'Lots to love. Less to spend'. That's how the successor to the iPhone SE is being described.
And with a large 4.7-inch Retina HD screen, Touch ID and the same powerful processor as the premium iPhone 11 range, it's not hard to see why.
Design and processor
If you've used an iPhone 8 or a number of iPhones before it, you'll be very familiar with the iPhone SE 2020's design.
Just like the iPhone 8, it's got a pleasingly rounded edges, a physical home button that houses Apple's Touch ID fingerprint security.
But it's a very different proposition under the bonnet. Because the iPhone SE 2020 runs the latest iOS 13 software and is powered by the same A13 processor as the iPhone 11, it responds to touches with incredible zip.
And it handles multi-tasking with aplomb and runs all the latest apps and games too.
Camera
Apple's brought the SE 2's camera capabilities up to speed, too. The 12-megapixel rear camera and seven-megapixel front camera allow you to take 'bokeh' mode shots of any subject, including selfies.
If you like, you can also adjust the level of blur manually. And you can record video in crisp 4K, to add a dash of the multiplex to your home movies.
Screen
At 4.7-inches, the iPhone SE 2020 isn't quite as compact as the original iPhone SE, which came in at four inches.
However, it's still very pocketable. And the inclusion of Apple's Retina HD and TrueTone technology means you get bright and clear images and a screen that generally remains visible in bright sunlight.
Battery
A big battery that lasts the course is critical. The iPhone SE 2 features a 1,821mAh battery. And while that's fairly small compared to the likes of the iPhone 11 range, it's been optimised to give you about 12-12 hours on a single full charge.
Handily, it also support fast charging and will get you from zero to 50% in half an hour. You'll need to buy a fast-charger separately, though. It doesn't come in the box.
You can also charge the phone wirelessly, but once again you'll need to buy a wireless charging pad separately.
The iPhone 11 is water-resistant with an IP67 rating. That means you can submerge it in up to 1 metre of water and other liquids for up to half an hour and it'll come out as right as rain. It'll also withstand spills from coffee, tea and sugary soft drinks.
Other key features
Black, white and red colour options
Choice of 64GB, 128GB and 256GB storage
Glass and aluminium construction
Price
SIM-free prices for the iPhone SE 2020 are:
iPhone SE 2020 64GB - £419
iPhone SE 2020 128GB - £469
iPhone SE 2020 256GB - £569
iPhone SE 2020 contract options
Need an iPhone SE 2020 deal with a lot of data? Got an idea of how much you'd like to pay upfront for an iPhone SE 2020 contract? Maybe you're in the market for some value-adding freebies? We've tracked down our best iPhone SE 2020 deals, whatever your criteria.
iPhone SE 2020 deals with no upfront cost
Yes, lots of networks are offering the iPhone SE 2020 on contracts that don't require any fee to be paid upfront. However, as you're probably aware this type of contract generally features a higher monthly premium.
What's the cheapest iPhone SE 2020 deal?
The most cost-effective way of buying an iPhone SE 2 is to buy one SIM-free and then pick up a cheap SIM only deal.
However, if you don't have £400+ to pay upfront for the handset, we'd recommend you pick up the iPhone SE 2020 on a 'value' network, such as iD Mobile or Tesco Mobile.
You almost certainly won't get the same sort of lavish benefits you get with the likes of O2 and EE, but if you're saving money that may not bother you.
Frequently asked questions
Does the iPhone SE 2020 support 5G?
No, the 2020 version of Apple's wallet-friendly smartphone is not compatible with 5G networks. If you're in the market for a keenly priced phone that can support superfast 5G speeds, you might want to take a look at the Samsung Galaxy A90 or Huawei Mate 20 X 5G.
Is the iPhone SE 2020 waterproof?
It's not waterproof. But it is water-resistant. And with an IP67 rating, the iPhone SE 2020 will survive for up to half an hour in one metre of water.
How many cameras does the iPhone SE 2020 have?
The SE 2020 has two cameras: a 12-megapixel main, rear camera and a secondary seven-megapixel camera for selfies.
What size is the iPhone SE 2020?
Less compact than the original iPhone SE, the 2020 version features a 4.7-inch screen that's tucked inside a phone with dimensions of 138.4 x 67.3 x 7.3 millimetres.
Does the iPhone SE 2020 have wireless charging?
It does. You can charge the iPhone SE 2020 with a wireless charging mat (sold separately), or with free-to-use charging stations at airports, cafes and
Can I get an iPhone SE 2020 with bad credit?
A bad credit rating will make it harder to get approved for an iPhone SE 2020 contract by household-name networks. If your impaired credit score means you're rejected, we'd suggest you either save up to buy the phone off-contract, or consider a cheaper model.
Does the iPhone SE 2020 have portrait mode?
Yes, you can take portrait mode, or depth-of-field, shots with the iPhone SE 2020's front and rear camera.
iPhone SE 2020 specs
General

| | |
| --- | --- |
| Manufacturer | Apple |
| Operating System | iOS |
| Sim Card Type | Nano |
Sensors

| | |
| --- | --- |
| Accelerometer | Yes |
| Proximity | Yes |
| Compass | Yes |
| Barometer | Yes |
| Gyroscope | Yes |
| GPS | No |
Size & Weight

| | |
| --- | --- |
| Form Factor | Candy Bar |
| Thickness | 7.3 mm |
| Size | 138.4mm x 7.3mm x 67.3mm |
| Weight | 148 g |
Battery

| | |
| --- | --- |
| Battery Type | Lithium Ion |
| Capacity | 1821 mah |
| Standby | hours |
| Talktime | 14 hours |
Display

| | |
| --- | --- |
| Display Size | 4.7 inches |
| Screen Type | LCD |
| Resolution | 750 x 1334 inches |
| Pixels Per Inch | 326 ppi |
| Touch Screen Type | Capacitive |
Processing power

| | |
| --- | --- |
| CPU | 2650 mhz |
| Processor Cores | 6 Cores Cores |
| Memory | 3000 MB |
Storage

| | |
| --- | --- |
| Internal Storage | 64, 128, 256 |
| External Storage | No |
Camera & Video

| | |
| --- | --- |
| Primary Camera | 12 MP |
| Flash | Yes |
| LED Flash | |
| GEO Tagging | Yes |
| Auto Focus | Yes |
| Fixed Focus | Yes |
| Touch Focus | |
| Face Detection | Yes |
| Smile Detection | |
| Image Stabilisation | Yes |
| Video Quality | 2160 |
| 2nd Camera | 7 MP |
Data

| | |
| --- | --- |
| Generation | 4G |
| Frequency | Dual-band |
| NFC | No |
| Wi-Fi | No |
| Wi-Fi Hotspot | No |
| Wi-Fi Direct | No |
| Bluetooth | No |
| USB | No |