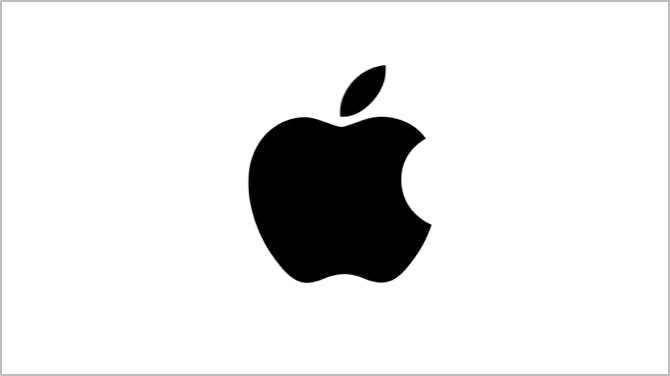 With a dual-lens camera, brilliant battery life, a powerful A13 processor and a keen price point, the iPhone 11 is a smartphone of rare quality.
iPhone 11 at a glance
Billed as offering 'just the right amount of everything', the iPhone 11 features a lot the same features as the top-of-the-range iPhone 11 Pro and iPhone 11 Pro Max but at a much more affordable price point.
Nowhere is that more evident than its camera, which pairs a 12-megapixel wide-angle lens with a secondary 12-megapixel ultra-wide angle lens that lets you take stunning panoramic shots.
To help you get better photos in challenging conditions, the camera is equipped with a Night Mode that eliminates the need to turn on the flash and effectively turns night into day.
Impressively, it's also capable of recording lush 4K (UltraHD) footage that Apple claims is higher quality than any smartphone, except its own iPhone 11 Pro phones.
Around the front, there's a single-lens 12-megapixel camera that lets you apply a depth-of-field effect, also known as 'bokeh', to any subject.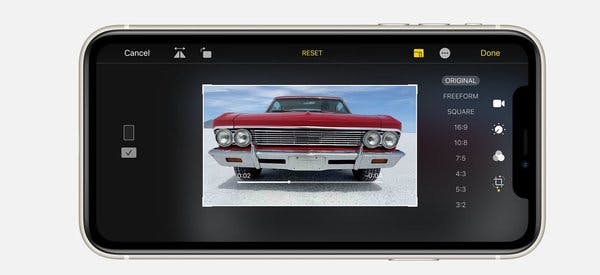 And for the first time on an iPhone, you can take landscape selfies and record 'slofies', which are slow-motion self-portraits in video form.
At 6.1-inches, the iPhone 11's screen is the same size as 2018's iPhone XR. And features the same LCD technology.
So while it's not quite as bright as the OLED displays of its more expensive stablemates, the iPhone 11's display is still crisp, colourful and great for watching video while you're on the go.
Perhaps the most welcome improvement from the iPhone XR is that the iPhone 11's battery lasts a full hour longer.
Given that the XR already boasted the best battery life of any iPhone, that's very noteworthy indeed.
Handily, there's a fast-charge mode too. But be mindful that, unlike the iPhone 11 Pro and Pro Max, there's no fast-charger in the box. So you'll need to buy one separately.
Other key features of the iPhone 11 include:
Dual lens camera, with ultra-wide and wide lenses
Longer life battery. Offers one hour more than iPhone XR
Powerful A13 Bionic processor
Water-resistant in up to 2 metres for 30 mins
Aluminium and glass design
64GB, 128GB and 256GB storage options
iPhone 11 contract options
Need an iPhone 11 deal with a lot of data? Got an idea of how much you'd like to pay upfront for an iPhone 11 contract? Maybe you're in the market for some value-adding freebies? We've tracked down our best iPhone 11 deals, whatever your criteria.
Cheap iPhone 11 deals
The iPhone 11 is a premium phone, with a premium price. That means you're unlikely to pick it up cheaply.
But it also means that it's critical that whichever contract you choose, you make sure you're getting the most for your money.
Here's some tips to make sure you don't spend more than you have to:
Pick a lower storage model. Think hard about whether you really need 256GB or even 512GB of capacity. If not, you can save a fair bit by choosing the 64GB edition.
Go SIM-free. If you've got cash to hand, it works out cheaper to buy the phone off contract. Then get a cheap SIM from Compare My Mobile.
Choose a low-cost network. The likes of Tesco Mobile and giffgaff don't offer the same freebies as O2 and EE. But you'll generally pay a smaller monthly charge.
iPhone 11 with no upfront cost
You can pick up an iPhone 11 with nothing to pay upfront. But it will mean you'll usually pay a higher monthly premium.
We've picked out our selection of the best iPhone 11 contracts with nothing to pay upfront below. Click on the button to see them.
Top iPhone 11 deals by network
Not all iPhone 11 contracts are created equal.
Shop around and you can get double data, a free subscription to BT Sport, priority booking at venues throughout the UK or money-off your weekly shop.
Here we take a look at what each of the major networks is offering, to help you make up your mind.
iPhone 11 deals on Vodafone
Get the iPhone 11 on a Vodafone Red Entertainment contract and you've got a choice of a free 12-month subscription to Sky Sports Mobile, Amazon Prime Video or Spotify.
There's also the option of a free 12-month Now TV pass.
All Vodafone iPhone 11 deals include a three-month free trial of Secure Net to keep you safe online.
Roaming on Vodafone compares well with rival networks. Cheaper plans offer inclusive roaming in 48 locations, while more expensive iPhone 11 deals allow you to roam in 77 destinations worldwide.
Want to know more? Get the inside line with our Vodafone network review.
iPhone 11 deals on EE
EE's iPhone 11 Smart contracts offer what's called Swappable Benefits, which allow you to switch between different benefits, such as free BT Sport app, or a Roam Further Pass, on a monthly basis.
All iPhone 11 EE plans offer a free six-month Apple Music subscription, which allows you to stream as much music as you like without eating into your data allowance.
It's also worth noting that, as of 2019, EE has been rated the UK's best network by Rootmetrics for six years on the run.
What else has EE got to recommend it? Find out with our EE network review.
iPhone 11 deals on O2
O2 contracts include membership of its Rewards and Priority customer incentive schemes, which get you priority booking at O2 venues, as well as freebies and money-off at high-street stores and restaurants.
O2 iPhone contracts also have the advantage of being customisable, so you spread the cost of your phone over a longer period, or pay more upfront. And you get inclusive roaming in 48 locations.
Get up to speed with O2 with our O2 network review.
iPhone 11 deals on Three
Three iPhone 11 contracts that include its Go Binge scheme can stream unlimited video on Netflix and Apple Music without eating into their data allowance.
All contracts offer inclusive roaming in 71 locations around the world.
Like the sound of Three? See what else it's got to offer with our Three network review.
More phones like the iPhone 11
Frequently asked questions
Can I get an iPhone 11 with bad credit?
It's harder get a top-of-the-range smartphone, such as the iPhone 11, with bad credit.
So we'd suggest you perhaps consider an older, more affordable iPhone or a lower cost Android phone, from Huawei, Samsung or Nokia.
Your other option is to save up, so that you can buy the iPhone 11 contract-free.
Then get a 30-day rolling SIM card, which have less stringent credit checks.
Does the iPhone 11 support 5G?
Like the iPhone Pro and iPhone 11 Pro Max, the iPhone 11 does not feature 5G connectivity.
Is iPhone 11 waterproof?
The iPhone 11 is rated IP68. That means it can be submerged in 1.5m of water and other liquids for up to 30 minutes and come out working as normal.
How many cameras does iPhone 11 have?
The iPhone 11 packs in two rear cameras: a 12-megapixel standard wide lens and a 12-megapixel ultrawide lens for panoramic shots. Around the front, there's another 12-megapixel camera for selfies.
What size is the iPhone 11?
iPhone 11 features a 6.1-inch screen, which puts it between the 5.8-inch iPhone 11 Pro and the 6.5-inch Pro Max. The iPhone 11 itself measures 5.94 x 2.98 x 0.33 inches, with the screen taking up almost the entire front of the phone.
Does the iPhone 11 have wireless charging?
The iPhone 11 can be charged wirelessly with a QI wireless charging pad (sold separately). It also supports fast charging, with a fast charger. Once again, this is sold separately.
Does iPhone 11 have portrait mode?
The iPhone 11 has a portrait mode on the front and rear cameras, allowing you to take 'bokeh' selfies and apply blur effects to other photos too. Unlike some earlier iPhones, the iPhone 11 lets you apply 'bokeh' to all subjects, not just people.
iPhone 11 specs
General

| | |
| --- | --- |
| Manufacturer | Apple |
| Operating System | iOS |
| Sim Card Type | Nano |
Sensors

| | |
| --- | --- |
| Accelerometer | Yes |
| Proximity | Yes |
| Compass | Yes |
| Barometer | Yes |
| Gyroscope | Yes |
| GPS | No |
Size & Weight

| | |
| --- | --- |
| Form Factor | Candy Bar |
| Thickness | 8.3 mm |
| Size | 75.7mm x 8.3mm x 150.9mm |
| Weight | 194 g |
Battery

| | |
| --- | --- |
| Battery Type | Lithium Ion |
| Capacity | 3110 mah |
| Standby | hours |
| Talktime | 17 hours |
Display

| | |
| --- | --- |
| Display Size | 6.1 inches |
| Screen Type | IPS LCD |
| Resolution | 728 x 1792 inches |
| Pixels Per Inch | 326 ppi |
| Touch Screen Type | Capacitive |
Processing power

| | |
| --- | --- |
| CPU | 2650 mhz |
| Processor Cores | 6 Cores Cores |
| Memory | 0 MB |
Storage

| | |
| --- | --- |
| Internal Storage | 64, 128, 256 |
| External Storage | No |
Camera & Video

| | |
| --- | --- |
| Primary Camera | 12 MP |
| Flash | Yes |
| LED Flash | |
| GEO Tagging | Yes |
| Auto Focus | Yes |
| Fixed Focus | Yes |
| Touch Focus | |
| Face Detection | Yes |
| Smile Detection | |
| Image Stabilisation | Yes |
| Video Quality | 2160 |
| 2nd Camera | 12 MP |
Data

| | |
| --- | --- |
| Generation | 4G |
| Frequency | Dual-band |
| NFC | No |
| Wi-Fi | No |
| Wi-Fi Hotspot | No |
| Wi-Fi Direct | No |
| Bluetooth | No |
| USB | No |