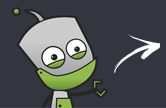 Compare all the stores in one place
Fast & secure payment options
Rated 'Excellent' on Trustpilot
Bozowi Review

Payment via:
FREEPOST:
Contact:
---
Customer Reviews
We would love to hear how your trade-in went! Help others by sharing your experience
Latest 8 Customer Reviews out of 12

Sent in an iphone 4 16gb in white i got a quote for £167 for new condition and i got a quote for used and that was £138 now i got both quotes as i suspected they would say it wasnt going to qualify as new... that much i expected!! but for then to get an email from them today saying they rejected my new condition and they would only be willing to give me the used price of £60... well currently the price for a used white iphone 4 16gb at the moment of writing this note is £135... Rip off company much?? yes i think so, and then to be told i couldnt reject unless i gave them £10?? for what exactly?? even special dlivery is only £6.95 at max so avoid this comapany and this is the first of many of my reviews, absolutly disgusted!

I sent my phone by post to this company, they said that it never arrived. I sent plenty of item to different places by post and never had a problem like that. This company just play with you and steals your phone to avoid payments. DONT USE IT!!

They will offer you the most money but when the phone arrives will offer you only half and then charge you a tenner to get your phone back

More fool me for using this company. DO NOT USE THIS COMPANY TO SELL YOUR MOBILE TO. Bozowi are awful, I have sent many of phones off to companies like these before and never ever had the price drop. BOZOWI will ALWAYS come out at the top of the list as the highest payers, and do you know why??? because they never have any intention of paying that amount ever, I have not read 1 review where someone has received the full amount as quoted. This company needs to be invested by trading standards, I'm not the type of person to let something like this go and be ripped off so I will complain to all who will listen and lets hope PLEASE lets hope that this company disappear forever. PLEASE AVOID otherwise you feel as angry as I do now.

Bozowi downgraded the price of my phone from £34.70 to £12 for what they vaguely describe as a "scruff"; when I asked them to justify their downgrade they said 'the "scruff" described as a "scuff" is a "scruff". They do not answer phone calls, and it was only after writing 3 angry emails to them that they responded with an aggressive email, which didn't tell me how to get my phone returned as I'd asked. They promise to reply within 48 hours and then fail to do so. They have since blocked me and other customers from Facebook and deleted almost all comments as well as trying to delete negative reviews on Trustpiolet. This clearly violates their terms and conditions which state that they welcome both positive and negative comments. They also threaten to charge customers £5000 who have written negative reviews for "libel". Having been attracted to the apparent high price of my phone compared to more reputable companies, I therefore urge you to remove them from your site to prevent the stress and outrage that I have suffered as a result, as have countless other customers.

We used this company and received poor service and an unjustified down grade on an IPHONE (as per the most of the other negative comments on this site). Comments were then posted on Trust pilot which were both genuine and accurate of our personal experiences from this company. Last month we received a letter threatening legal action and court action to recover £5K due to the apparent loss of revenue caused by our negative comments, and if we did not remove they then stated they would take us to a small claims court. Having investigated with other unhappy clients it would appear that this is a generic letter sent to all people leaving negative comments. These are threats to try and force people who have left truthful details and facts to remove their comment which then makes the company appear to have a better feedback rating than the actual true rating. This in turn is encouraging new customers to send their phone and be caught in their trap of down grading phones. If you receive a threatening letter please stand up to this company as we have and do not remove your comments and let any new potential customers see the true experiences of previous customers.

Like some of the other comments on here, they are quite sneaky as a company and although they say "all our customers should read the terms & conditions clearly", as a company they could in fact make things a lot clearer from the off set! I've used several different phone recycling companies over the years and luckily never had any problems until now. I've never had an issue with the phone being 'network provider locked' previously, so this was a new one to me. If I'd known this, I would have contacted my provider, waited for the necessary means for the phone to be network unlocked, and then sent the phone off for recycling! As well as the original good price offered (before they deducted the amount because of the network being locked), one of the other reasons I went with them was because of the payment speed, being 3 days! Unfortunatly though, I'm at the beginning of the 4th day and I've still not received the payment. I have however received an email today to say that the payments been processed and I'll have it in 3 days! So effectively I've had to wait 7 working days to get paid, and that's if this even gets paid on time. Personally, they've not been the worst company I've ever dealt with, but there are plenty of better companies out there for phone recycling... In my opinion!

bozowi is completly rip off i sent them brand new mobile blackberry 9790 there was nothing wrong with mobile they received on monday and they blocked my mobile on monday as i checked with checkmend so they told me my mobile is blocked by network provider so i rang my network provider they told me there is nothing wrong with mobile so i have not block it and my network did not block either its bozowi messing about so they can keep my mobile free i had to report to the police please dont trust this company.they are fraudster
We would love to hear how your trade-in went! Help others by sharing your experience
Store Overview
Bozowi Recycling Review
Bozowi are a mobile recycling company with plenty of experience in the trade, but offer a mixed reaction in terms of results when it comes to customer satisfaction and pricing.
Represented by two one-eyed aliens (named Bo and Zowi) the company's aim is to reduce the negative impact that unwanted phones can have on the environment. By selling some mobile parts and re-using some to fix electronic goods, their refurbished handsets are then sold to developing countries around the world. Mobile devices can offer an important means of communication for many who do not have access to a landline.
Unfortunately, the company provide as much of an alien approach to their customer service as the two green creatures representing them. Although some days customers describe their support hotlines as a credit to the company, others have also described this service as shocking. Lack of communication in response to various complaints made my phone or email seem to have let Bozowi down.
As well as this, there have been occasions when the company has downgraded the price of a handset after the deal has been completed, when customers have already sent their package to the Bozowi office. By not having a price freeze, the company has created itself a lot of problems and lost a lot of custom along the way.
The complaints largely surround cases where the customer has sold their device at a low price, as then the company are able to drop the price again without the customer causing them too many problems over money.
However, Bozowi's website is easy to use, with simple navigation throughout the recycling transaction process. You will easily find the phone you are looking to sell using the search bar and the scrolling icon shows the most popular selling phones for your convenience.
Once your phone is found and you agree on the best price, the next three steps are easy enough to complete. Like other mobile recycling sites, a short quick registration is required before they sent you a bag to post your phone.
In short, the website is good, but just hope you don't run into any difficulties along the way.
Key Points:
Accessible website
- The website is easy to navigate to find the phone you are looking to cash in on. It is one of the best on the market to obtain information on the brand.
Payment
- A quick payment is guaranteed as soon as the offer is confirmed. Payment through bank transfer, Paypal and cheque are useful to the customer.
Mixed reviews
- A lot of review sites claim Bozowi has offered a differential service in the past. Some claim that they're great while others often complain and vow never to use them again.
Downgrading Prices
- A professional service should keep to their prices when confirming the order. Bozowi change their prices with some prices changing for the customer after the unwanted phone has been sold.
Poor customer service
- Reviews suggest that Bozowi don't reply to customers email queries and complaints.
Limited Company
Company Number: 03734130
Company Name: EURO COMMUNICATIONS DISTRIBUTION LIMITED
Registered Date: 1999-03-17
VAT Registered
VAT Number: 729730807
Recycling Accreditation
Weee Number: We do not know if Bozowi is Weee Accredited
Checkmend: Yes
Social Accounts
Facebook: https://www.facebook.com/pages/Bozowi/443387455719316
Twitter: @https://twitter.com/bozowi