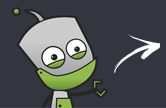 Compare all the stores in one place
Fast & secure payment options
Rated 'Excellent' on Trustpilot
Bamboo Recycle Review

Payment via:
FREEPOST:
Contact:
---
Customer Reviews
We would love to hear how your trade-in went! Help others by sharing your experience
Latest 10 Customer Reviews out of 120

Speedy service and cash in my account on the day Bamboo received my phone.

Good communication and paid on time.

Excellent service

Good and speedy process, received the check as was promised on the website. Had no issues.

Brilliant as described

Quick and professional. Thank you.

happy with the service received

Sent phone off Friday evening messages Tuesday money Wednesday amazing service would use again thank you very much ????

Great service

Kept me up to date and payment was recieved sometimes before the email telling me. I would use them again if they were the highest valuation on my items.
We would love to hear how your trade-in went! Help others by sharing your experience
Store Overview
Bamboo Recycle has a lot going for it, and as a new recycler on Compare My Mobile we feel they could be serious competition to our golden oldies. They have a lot of experience, are very keen to protect the environment, and accept broken phones.
They have a very clean and professional website (we also love their logo!). The website is easy to use, just search for your phone in the search bar on the homepage. Then simply select the condition of your device; they give great descriptions of each condition further down the product page making sure you select the right one. Then add your device to your basket.
Bamboo offer good prices for all conditions, they will accept damaged phones. So if your phone has a cracked screen, or you phone has been water damaged they will still take it. Leaving you with no excuse to not recycle your phone! Our only issue with Bamboo Recycle is that they don't offer prices for iPad's, and they have a limited selection of tablets as well. We feel that they could increase their recycling rate if they included more of these.
Another great point about Bamboo Recycling is that they offer a freepost pack, meaning there's no hassle for you having to find or buy boxes, envelopes and bubble wrap to send your device in. They leave you with no excuse not to recycle your phone!
They state that they buy over £1.5million phone per month, and we believe that companies who are buying at this rate definitely know what they are doing. It's clear that Bamboo Recycle cares about the environment, and want to make a change by buying your phones. They are sponsors of ZSL London Zoo, which really stands out to us here at CompareMyMobile, as there aren't many other recyclers that sponsor anyone and show a commitment like this.
Key Points:
Payment: You can get paid on the same day they check your phone, so there's no waiting around. They also send you a freepost pack, saving you the hassle of safely packing your device.
Knowledge: Bamboo buy over £1.5m phones a month, so we believe they know what they're doing!
Sponsors: We always encourage recyclers that are environmentally friendly and Bamboo is a sponsor of ZSL London Zoo so we know they care about protecting wildlife.
Limited Company
Company Number: 6932822
Company Name: Bamboo Distribution Limited
Registered Date: 2009-06-12
VAT Registered
VAT Number: 978
Recycling Accreditation
Weee Number: We do not know if Bamboo Recycle is Weee Accredited
Checkmend: We do not know if Bamboo Recycle uses Checkmend
Social Accounts
Facebook: https://www.facebook.com/BambooRecycle
Twitter: @https://twitter.com/BambooRecycle