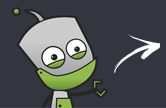 Compare all the stores in one place
Fast & secure payment options
Rated 'Excellent' on Trustpilot
Sell my Samsung Galaxy S
Compare prices and trade-in your Samsung Galaxy S for the best price online!
Sell your Samsung Galaxy S
Trade in your old Samsung Galaxy S for the best price online...
How to sell your Samsung phone
Need to know more about how to sell old Samsung Galaxy S phones? It's as easy as 1, 2, 3.
Compare prices
If you're wondering "how much is a Samsung Galaxy S worth?" you can find out instantly by comparing prices for your handset from a huge range of recyclers
Post it FREE
Post your Galaxy S phone for FREE by using the recyclers free postage options
Get Paid
Get paid as soon as the recycler has received and evaluated your phone. You can be paid within 24 hours by PayPal, or sent a cheque.
How much is a Samsung Galaxy S phone worth?
So you're selling your Samsung Galaxy S phone, but how much is it worth? We can answer that for you in just a few clicks.
Comparing Samsung Galaxy S trade-in programs
You can find the best trade-in price for Samsung Galaxy S phones by comparing a whole range of recyclers on CompareMyMobile. It may seem daunting, but that is where we make your life easy. Each UK recycler will offer you a different deal, so we will help you find the best price for your Galaxy S handset.
You need to bear in mind that several factors will affect the amount you get for your device if you want to trade in your Galaxy S phone. These include things like the network it is on, the storage size, and the condition it's in. Once you've used our comparison tool, you can find the best place to sell Samsung Galaxy S phones, and ensure you get the most bang for your buck when you trade-in.
Sell used and broken Samsung phones
Looking to sell a broken Samsung Galaxy S phone? Don't fear, you can still get cash for your device. All you need to do it be honest with the recycler about what condition it is in, and check the recycler's definition of 'what is broken'. If you are dishonest about the true condition of your phone, you risk knocking down the original quoted price.
Another option to consider when selling a broken Galaxy S phone, is to get it fixed before you sell. Sometimes the cost of repair will be cheap enough to be paid back in profit when you sell a fixed Samsung Galaxy phone.
Selling new Samsung phones for more
Take the stress away when you recycle your Galaxy S phone by letting us find you the best price for your device all in one handy place. There are lots of phone trade in schemes out there, so we review them all and show you their prices on one webpage.
Sitting on your old Samsung Galaxy S phone could mean you're sitting on a small wad of cash – which could be the difference between you going on a 3* or a 5* holiday! Make sure you don't get short changed by making sure you get the best price and boost your cash out.