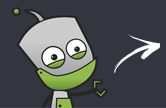 Compare all the stores in one place
Fast & secure payment options
Rated 'Excellent' on Trustpilot
Recycle Microsoft Tablet
Scroll down to view all devices...
How to sell your Microsoft Surface Tablet
Need to know more about how to sell your old Microsoft Surface Tablet? It's as easy as 1, 2, 3
Compare prices
Want to sell your Microsoft Surface Tablet for cash online? CompareMyMobile will help you get top values for your old device! Find yours from the list below.
Post it FREE
You can sell Microsoft Surface tablets online and post them to free with our recyclers. Just click which postage method you'd like to use
Get Paid
Getting cash just got easy! Pick your payment method and sell your Microsoft Surface tablet with ease
How much is a Microsoft Surface Tablet worth?
Find the value of Microsoft Surface tablets in seconds!
Comparing Microsoft Surface Tablet trade-in programs
Finding the best place to sell your Microsoft Surface tablet is actually extremely easy! Especially when you use the #1 most trusted gadget comparison site – CompareMyMobile. There are a lot of options out there, so leave the hard stuff to us! We will evaluate all the offers on the market from over 40 recycling business and show you the best one.
Still not sure where to sell Microsoft Surface tablets? Well our amazing customers review each recycler once they've used them, so you can read all about their experiences and choose a recycler you can trust.
Sell used and broken Microsoft Surface Tablet
Getting cash for your broken iMac is still easy. With CompareMyMobile, we will find youSelling a broken Microsoft Surface tablet? No problem! You can still sell broken tablets for great prices, all you need to do is fill in details about its condition and get a quote. It's worth saying that selling broken Microsoft Surface tablets won't get you as much cash as selling a non-broken one. Sometimes it is even worth looking into fixing the tablet before you sell it, so you can cash in for the most!
Selling new Microsoft Surface Tablet for cash
Selling new Microsoft Surface tablets is also a breeze. By selling it online you can find the best price and really boost your bank account in just a few clicks. CompareMyMobile will show you a whole range of prices for your new tablet. All you need to do is read reviews, pick your favourite deal and fill in your details with the click of just a few buttons!