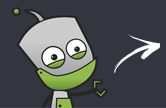 Compare all the stores in one place
Fast & secure payment options
Rated 'Excellent' on Trustpilot
Sell my games console
Compare prices and trade-in your games console for the best price online!
Ever wondered where the best place to sell games consoles online is? Look no further! CompareMyMobile gathers prices from 40+ recyclers all over the web, so you can sell your games console for the best price all in one handy spot.
CompareMyMobile has prices for Sony PlayStations, Nintendo DSs and Microsoft Xbox models, so no matter what games console you want to sell, you can get the best deal for it with us. Plus, our customers leave completely independent reviews of each recycler, so you can be sure you are selling to someone you trust. Read more or select your device from the list below so you can find the best prices for old games consoles.
Sell your games consoles
Trade in your old games consoles for the best price online...
---
How to sell your games console
Need to know more about how to sell old games consoles? It's as easy as 1, 2, 3
Compare prices
Want to sell your games consoles for cash online? CompareMyMobile can help you get top values for your old device! Find yours from the list below.
Post it FREE
You can post your games console for FREE! Simply fill in your address so you can be sent a free postage kit.
Get Paid
Get paid for your games console in no time at all! Most of our recyclers will pay you the day they get your games console.
How much is a games console worth?
Use our gadget recycling comparison site to find out exactly how much your games console is worth!
Comparing games console trade-in programs
Getting a great deal when you sell games consoles for cash doesn't is easy, all you need to do is use a comparison site like ours so you can evaluate the entire market and get a top deal! There are lots of recyclers out there who will offer you top prices for you games console online, but by comparing them all in one place you can ensure you get your favourite deal. You Xbox trade in options are extremely popular, and we can help you get cash for Xbox 360s and even Xbox 360 pros. If you have an old Sony PlayStation lying around then you have also come to the right place. Simply find your model in the list and click your favourite price.
Sell used and broken games consoles
Selling a broken games console for cash is just as easy as selling a fully functional one. All you need to do is make sure you fill in the correct details about the condition of your console so you can get a fair price. Remember, the better the condition it is in, the more money you can make from it! So if your console is easily fixed, then it may be looking into getting it done. Thousands of customers have sold their broken Xbox, Nintendo and PlayStation with ease so don't miss out on the opportunity.
Selling new games consoles for cash
You may be tempted to stick to what you know by selling your old games console in a store, but you could get stacks more cash by selling online. Most recyclers offer a FREE postage service, plus you can great even better prices for brand new games consoles. Compare online today and you'll see exactly how much you could harbour.
If you can't find your device, drop us an email at info@comparemymobile.com and we'll do our best to get you the top games consoles recycling for cash price