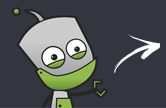 Compare all the stores in one place
Fast & secure payment options
Rated 'Excellent' on Trustpilot
Recycle Apple Apple Watch
Scroll down to view all devices...
How to sell your Apple Watch
Need to know more about how to sell old Apple Watches? It's as easy as 1, 2, 3.
Compare prices
Want to sell your Apple Watch for cash online? CompareMyMobile will help you get top values for it! Find yours from the list below.
Post it FREE
Recyclers offer free postage when you sell Apple Watches. Click to get a free postage bag, then send it insured with the Royal Mail.
Get Paid
Guarantee the most cash for your Apple Watch and get paid the same day by cheque, PayPal or bank transfer.
How much is my Apple Watch?
Need to know more about how to sell Apple Watches? It's as easy as 1, 2, 3.
Comparing Apple Watch trade-in programs
When you want to know "how much can I get for my Apple Watch", it is best to use a comparison site like CompareMyMobile to find the answers instantly. There are lots of options to consider, but selling you smartwatch back to Apple might not be the best route. You can get up to 43% more cash for your Apple Watch by comparing prices online. Plus we provide thousands of independent customer reviews about each recycler, so you can make an informed decision on where to sell your Apple Watch.
Remember there will be various factors which affect how much money you can get from selling an Apple Watch. Everything from the storage size of the watch, what condition it is in and what network it is on will affect the price of your Apple Watch. Always be honest about all this and you don't have to worry about recyclers changing your price. Apple Watches and wearables are becoming increasingly popular, so you're bound to find a good price for it online.
Sell used and broken Apple Watches
Looking at where to sell Apple Watches can seem daunting if you don't know which Apple Watch trade-in programme to use. This can be especially difficult when you are trying to sell broken Apple Watches online – but it doesn't have to be! CompareMyMobile will show you exactly how much you can get for a broken Apple Watch online. Just select the 'broken' button in the condition tab, and view all the prices. Remember, if you watch is water damaged or doesn't turn on then it's unlikely you can sell it. It's always best to check.
Selling new Apple Watches for cash
You can sell brand new Apple Watches for even more cash online when you compare the right prices. Maybe you bought a brand new Apple Watch but then decided it isn't for you, whatever the reason we will help you get the top deal online when you sell it. You can get considerably more money for a brand new Apple Watch, and it's worth looking at all the prices to see where is best. With over 40 recyclers on our site, we are confident that you'll find somewhere to send your brand new Apple Watch for the most cash.