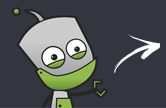 Compare all the stores in one place
Fast & secure payment options
Rated 'Excellent' on Trustpilot
RPC Recycle Review

Payment via:
FREEPOST:
Contact:
---
Customer Reviews
We would love to hear how your trade-in went! Help others by sharing your experience
Latest 8 Customer Reviews out of 37

Sent my iphone5 off to RPC in excellent condition in lots of bubble wrap and padded envelope with special delivery. Had an offer for half what I expected as my phone had a deep scratch on the screen and apparently the loudspeaker wasn't working, however no scratches were on the phone when it was sent and there were no problems whatsoever with the speaker. Spoken to a manager who was very unhelpful and now I have a damaged phone on its way back to me as they are unwilling to take any blame!! AVOID LIKE THE PLAGUE!!! Terrible customer service

Shocking absolutely Shocking...Steer well clear. Slow payment 9 days and STILL WAITING....!! Disgusting.....

Phone valued at £215. After RPC Recycle received the phone they sent me a revised offer of £182.75, based on 'moderate wear to the phone casing'. I had the phone for maximum 4 weeks and the only wear is a tiny scuff on one corner of the case, which is certainly not 'moderate wear' - it is at most the minimal cosmetic damage that comparemymobile class as undamaged. Very disappointed, have cancelled my order and will be sending my phone somewhere more professional.

Not a bad deal here compare my mobile. Liked the fact I'm a bit richer now

Tried to sell my phone before with another company, took me over a month to get the phone back off them and no cash because of excessive ware and tear. Just tried again with RPC Recycle with great fear and I got sorted out in half a working week. Sticking with your service now, too many places without true reviews for my liking, thanks.

Sooooo happy! Sent the phone off Monday and was paid by friday just in time for the weekend. Where I spent it :)

I got a fair price for my broken mobile phone. It wasn't anywhere near what you get for a new or used one but was fair for a smashed screen and a few chips.

My brother asked me to sell his phone on ebay as he isn't that great with computers, facebook, internet etc. I checked out recycling after seeing an avert on TV from the mazuma folks. Comparemymobile.com helped me choose RPC from comparing payment options, price and ratings. I found the reviews them most helpful as I haven't heard of these recycler brands before. They stood by their price quote and I got the cash paid really fast.
We would love to hear how your trade-in went! Help others by sharing your experience
Store Overview
Limited Company
Company Number: 06850398
Company Name: RPC Recycle Limited
Registered Date: 2009-03-18
VAT Registered
VAT Number: 0
Recycling Accreditation
Weee Number: WEEE Certified, Waste Carriers Licence, AATF Status
Checkmend: We do not know if RPC Recycle uses Checkmend
Social Accounts
Facebook: https://www.facebook.com/RPCrecycle/?fref=ts
Twitter: @rpcrecycle