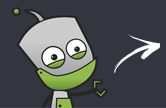 Compare all the stores in one place
Fast & secure payment options
Rated 'Excellent' on Trustpilot
Recycle LG Tablet
Scroll down to view all devices...
Sell my LG tablet online
If it's time to say goodbye to your LG tablet, then you can find the best price for it right here. Getting paid for your LG tablet has never been easier! Find the best deals now.
Sell your LG tablet for cash
Trade in your unused LG tablet for the best price online...
How to sell your LG tablets
Need to know more about how to sell LG Tablets? It's as easy as 1, 2, 3.
Compare prices
Find your LG tablet in the list and pick your favourite deal! Remember to select if it is broken, working or new!
Post it FREE
Recyclers on our site will send you a FREE postage pack, so you can send your LG Tablet off with ease.
Get Paid
Once the recycler has checked your LG tablet over they'll pay you, simple as that!
How much is a LG tablet worth?
You can get cash for LG tablets online, but you can usually get up to 46% more when you compare first. All you need to do is click on your device and view the best selection of deals, for models including the G Pad tablet range. With new LG tablets being released all the time, you're bound to get a good deal so you can upgrade for less.
Selling a broken LG tablet? Don't threat, you can still bag cash for it! All you need to do is click 'broken' in the device condition list and browse prices for broken LG devices. Selling broken is just as easy as selling working tablets! So you will still get money in your hands within days.