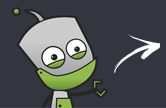 Compare all the stores in one place
Fast & secure payment options
Rated 'Excellent' on Trustpilot
Recycle HTC Tablet
Scroll down to view all devices...

Nexus 9 32GB
Top quote :£40.00
Sell And recycle HTC Flyer Tablet Trade In Options
If you know where to sell your unwanted HTC tablet and get as much money as possible then you are very lucky. However, if like most people you are not sure of where to go, or do not want to spend hours comparing prices across the internet then you should definitely check out your options through using a site such as this comparison website. It can be hard to get a decent offer when you try to sell your HTC tablet online, which is why it is important to find helpful websites like this one. This site can make you a lot more confident, not to mention happy, when you decide "I want to sell my HTC tablet." It can do this because it has access to the top tablet UK recyclers, which ensures that you get competitive, decent offers in a speedy manner. You do not have to do any of the hard work, in fact all you need to do is enter your HTC tablet model into the search box, click search and then choose the deal that you want when they're displayed. After filling in a few details and choosing how you want to be paid, the process is complete and after the recycler has received your tablet, you will be paid, all with minimal effort. You'll be really impressed with how straightforward it is to complete, not to mention shocked at how quickly you'll get paid. So altogether, if you've been wondering "what's the best way to sell my HTC tablet?", then you can't go far wrong with choosing recycling. HTC are a Chinese manufacturer of high quality smartphones and tablets and champion the Android operating system in the development and sale of their products. HTCs very first offering to the tablet market is the HTC Flyer. The Flyer was launched in 2011 and features a 7 inch screen display, front and back facing cameras, stereo speakers, 3G and Wi-Fi, 16GB or 32GB storage capabilities, a microSD card slot and users can use their touch or a 'magic pen' for control. The Flyer runs on the Android Platform, currently 2.3 (Gingerbread) but will be updated with the latest version of Android OS in due course. Although HTC are such an innovative company that there will most likely be a newer version of the Flyer announced in 2012, which will have the very latest Android software built in.