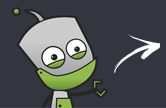 Compare all the stores in one place
Fast & secure payment options
Rated 'Excellent' on Trustpilot
Recycle Google Tablet
Scroll down to view all devices...

Nexus 7 16GB
Top quote :£5.00
With their impressive smartphones becoming ever more popular year on year, it was clear to most people that Google?s next step had to be onto the tablet market. As one of the leading technological giants, there was no chance that Google was going to let Amazon and Apple continue to dominate the tablet market with their Kindles and iPads. Google have always been well placed to enter into this market, especially considering the popularity of their online services, such as its mapping software and search engines, as well as the growing support from the public of the Android operating systems, which many claim are a lot more user friendly than the operating systems offered by Apple. Their first tablet has been named the Nexus 7 and sees Google partner up with yet another technological giant in Taiwan?s Asus. Announced in June 2012, the Nexus 7 became available in July and has made quite an impression on those fortunate enough to try it out. The tablet is available to buy though Google Play, Google?s online store where users can buy music, movies and games, users can choose from two versions; an 8 GB and a 16 GB. Many believe that Google?s first tablet has been designed to challenge the Amazon tablet devices rather than take on the iPad, due to its price and 7-inch stature, however, the Nexus 7 does also include a camera, which makes it stand out from Amazon?s tablet and appear closer to the iPad models. However, where Google falls down in offering their tablet as the ideal device for reading books and browsing/ purchasing digital media, is that they don?t yet have the authority that Amazon does and so they may have to be content with placing in 3rd position after the iPad and Kindle for a while yet?or at least until Google Play develops a larger user base.
Google Nexus 7 Tablet
The Nexus 7 tablet is the world?s first Android 4.1 Jelly Bean tablet and features a front-facing camera, with a vibrant 1280 x 800 high definition resolution screen. The tablet measures only 10.45 mm thin and weighs in at only 340 g, which makes holding it to read a lot easier than with the 652 g iPad. The colour and brightness of the display stands out from many other tablets and is thanks to the new Asus TruVivid technology. Also incorporated into the design of the tablet is the Scratch-resistant Corning? Fit Glass alongside a textured chassis, which has been designed to prevent hand slippage, which is a clear advantage for users that are moving around a lot. The tablet is easily connected to Google?s online services, including Gmail, Chrome, YouTube and Google Play, which makes it easy to browse and buy any of the 600,000 apps or games available. The tablet has clearly been designed with gaming in mind, as everything is very speedy and responsive and even running multiple apps doesn?t cause a problem with the tablet?s performance. The tablet?s battery performance is impressive, clearly the Nexus 7 tablet has been designed with a heavy use consumer in mind. Without a doubt, this tablet is very impressive and with its inclusion of Face Unlock, Android Beam, Google + with Hangouts, Voice Typing, as well as incredible photo editing functionality, this tablet will surely be able to challenge the iPad, where various other tablets have failed in the past.