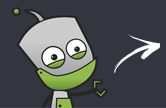 Compare all the stores in one place
Fast & secure payment options
Rated 'Excellent' on Trustpilot
Recycle ExoPC Tablet
Scroll down to view all devices...
Sell Used ExoPC Tablets Online For Cash
There are a number of great recycling options for when you've decided "I want to sell my ExoPC tablet", however, the problem is finding them all and then knowing you've got the best deal. This is why sites just like this one are so helpful because they bring all the offers together, in one place, so that you can see what everyone is offering and then make an informed decision. There are tricksters out there though that are looking to take advantage of people selling their unwanted items, which is another benefit of a site like this one, as only the top UK recyclers are listed, so when you choose one and sell them your tablet, you know that the deal is fair and that you'ill receive payment in a manner that is secure. It's a good time to be selling on a tablet because demand is still so high, therefore, selling on to a recycler means that you're much more likely to get a deal based on the recent market value for your ExoPC tablet. You'll find that when you do decide "now is the time to sell my ExoPC tablet" you will be surprised at how quickly it will happen. The recycling process is nothing to be wary of, as it is not only very simple to understand and complete but extremely fair as well. You can see what the market value of your ExoPC tablet is and use this knowledge to work out what price you should hold out for, as well as see when the best time to sell is. ExoPC is a computer hardware and software development company that is based in Canada. They are focused on developing a range of intuitive, innovative touch interface devices. They released their first offering onto the tablet market in 2010, calling it the ExoPC Slate. The tablet runs Microsoft Windows as its operating system and includes a camera, handwriting recognition with a stylus for hand drawn work, USB ports, an SD card slot and Wi-Fi. The future for ExoPC looks exciting as they continue to develop touchscreen devices such as the EXODesk, due for release in 2012, which is a touchscreen display that sits flat onto the top of a desk, and links up to your computer.