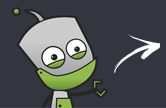 Compare all the stores in one place
Fast & secure payment options
Rated 'Excellent' on Trustpilot
Recycle Dell Tablet
Scroll down to view all devices...
Find A Dell Streak Tablet Trade In Online
If you have already been thinking for some while, "I should sell my Dell tablet" then you should definitely look at your recycling options. Recycling your tablet can get you a good amount of money, which you can then use to offset the value of an upgrade. You may not think that you can get much for a second-hand tablet, but be assured that you definitely can. It doesn't even take very long to find a good deal, however you do need to be looking in the right place to start with. Many comparison sites, just like the one you're on now, can find you great deals for your Dell tablet in no time at all, which is a huge bonus when you just want everything to be as straightforward and speedy as possible. All you need to do is search for your item on the site and the offers will be displayed to you, and then you can choose the best one that gives you the most money. This site in particular is very user friendly and easy to use, so you can make the most of your recycling options and really see which recycler is willing to give you the best deal. You'll no longer be thinking "I need to sell my Dell tablet", instead you'll be recommending to others about how they can sell and recycle their unwanted tablets. Dell, an American multinational, is most well-known for its high quality range of computers and is one of the largest technological organisations in the world. Dell took its first step onto the tablet market in 2010 with the launch of the Dell Streak.The Dell Streak is a tablet/smartphone hybrid which runs on the Android OS. The original featured a 5 inch screen, two cameras to enable video calling, 3G & Wi-Fi, micro SD memory cards, fully functioning phone and integrated Facebook and Flickr upload capacity. Two versions have been released since; a 7 inch screen and a 10 inch screen version. Dell have also produced the Latitude ST tablet, which was released in 2011 and features Windows compatibility along with an elective docking station enabling use of USB and HDMI inputs so you can use a mouse or a keyboard, along with the inclusion of front and back facing cameras.