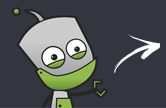 Compare all the stores in one place
Fast & secure payment options
Rated 'Excellent' on Trustpilot
Recycle Asus Tablet
Scroll down to view all devices...
Sell Asus Eee - Online Cash For Asus Tablets
When looking for a quick and easy way to sell your Asus tablet it's always a good idea to find a comparison website that can do a lot of the work for you, which means that the entire sales process is as stress free as possible and when you are in the "I want to sell my Asus tablet" mood, that is exactly what you're looking for. Not only do comparison sites like this one give you the very best customer service but they also ensure that you get the most money for your tablet. They do this by searching through all the relevant UK tablet recyclers and then present you with the best range of offers for your particular model or version. This is all done extremely quickly and all that is expected of you is to enter a few details and choose the way in which you want to be paid. Trading in your Asus tablet could not be easier, unless you just want to give it away for nothing…which is unlikely, especially when you know that you can get a good price from a recycler for hardly any effort at all on your side. You will be able to see exactly how much your Asus tablet is valued at by the market and how much its value is decreasing, which can give you an idea of how fast you should be looking to sell the tablet. You'll definitely be surprised at how easy the whole recycling process is, whilst also be extremely pleased with the amount of money that you can get through recycling your tablet too. It hardly takes any time at all, so it's certainly worth having a look at the options that are available to you. Asus is a computer hardware and electronics company, based in Taiwan. They produce a number of desktops and laptops and more recently mobile phones and tablets. Asus released their first ever tablet onto the market in 2011 and called it the ASUS Eee Pad Transformer. It included an optional docking feature, along with a keyboard and ran on the Android 3.0 platform. This tablet was swiftly followed up by its successor, the ASUS Eee Pad Transformer which runs on Android 4.0 and is recognised as being the first Android tablet computer in the world to have a quad-core processor.