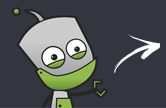 Compare all the stores in one place
Fast & secure payment options
Rated 'Excellent' on Trustpilot
Recycle Advent Tablet
Scroll down to view all devices...
Can I Sell My Advent Tablet PC Online?
When you want to sell your Advent tablet online, there are a lot of options, some of which will get you more money than others. The trick is finding all the best places because it is not always easy. However, if you come across a comparison site, like this one, it is worth sticking with. This is because this website is able to search through all the best UK recyclers for you and compare all the prices, bringing you the best results. So in order for you to accomplish your aim - to sell my Advent tablet – it's definitely worth having a look at what is needed from you in order to complete the recycling process. It really is very simple, not to mention free, so all that's really needed from you are a few details, plus you get to choose the best offer for your tablet and you also get to choose from a number of different payment options too. It really is worth going to a recycler instead of going for an alternative, such as a private sale, as not only will the recycler prices be competitive and aligned with market values, but the sale process is a lot faster and payment is guaranteed to be secure. The range in payment options is great too and you'll definitely be impressed with how efficient the process is and how it makes selling your Advent tablet a lot easier. The tablet market is still extremely current, so you should be able to find a recycler who is willing to pay you a decent amount for your Advent tablet, which you can then put towards buying a brand new one! The Advent computer brand is operated by UK based Dixons Retail and produces affordable and advanced notebooks, desktop PCs and more recently, tablets too. Their first tablet was released in 2010 and called the Advent Vega, at the time it was thought to be an impressive effort considering all the tablets made by other brands. It features a 260mm LED touchscreen, Wi-Fi, runs Android 2.2 and has a front-facing camera and is very competitively priced against its rival tablets. The company also released a smaller tablet called the Advent Amico, which is slightly slower but cheaper and runs Android 2.1 and has a 180mm touchscreen.