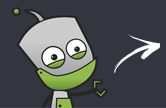 Compare all the stores in one place
Fast & secure payment options
Rated 'Excellent' on Trustpilot
Recycle Acer Tablet
Scroll down to view all devices...

Iconia Tab A200
Top quote :£18.00
Can I Sell My Acer Tablet PC?
If you are on the lookout for a quick and easy method to sell your Acer tablet then you have come to the right place, as this site offers a wide variety of recyclers, many of whom will be looking to offer you a good price for your tablet. You will have access to a large number of recyclers who you can choose from when you are in the 'sell my Acer tablet' mood, as well as many different payment options, so you can choose whatever suits you best. There is always a good demand for Acer tablets, so you will definitely be able to sell yours and get a fair price for it. The best thing about recycling in this manner is that it is so straightforward and quick that you don't have to waste time searching all the recycler sites yourself; this comparison site does it for you. So not only is the process over very quickly but it is free to use as well, which is nothing but positive. Many people will be thinking "I want to sell my Acer tablet" but they won't always recycle, which is a shame because not only is it so easy but it is also environmentally friendly. There are just so many benefits to selling your Acer tablet to a recycler using a comparison site like this one, that you'd be crazy not to take advantage. Not only can you sell your tablet in a short amount of time but you can also ensure that you get the best price, as you will only choose the recycler offer that you think is reasonable. Founded in 1976, Acer has undergone huge transformation from a little known manufacturer to a globally recognised brand delivering quality goods and services. Originally focused on providing PCs, as well as servers and storage they now, along with many other IT service companies, provide smartphones and tablets. Acer introduced its initial tablet offering in 2010, beginning with the Iconia Smart which was classed as tablet, but was the size of a smartphone. Acer also introduced the Iconia Tab series, a range of tablets which range in size, affordability and technical capacity. Notable tablets include the Iconia Tab W500, which includes docking capacity and a full size keyboard and the recently released Iconia Tab A510, which includes two cameras, Wi-Fi, Bluetooth and Android 4.0 platform.