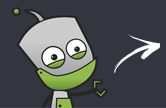 Compare all the stores in one place
Fast & secure payment options
Rated 'Excellent' on Trustpilot
Recycle Sony Phones
Scroll down to view all devices...
Selling Sony Mobile Phones
Sony mobile phones are all about innovations for utmost usability advantages. However, time will always come for you to set your old mobile handset aside and replace it with a new one. What better way to dispose of your old mobile device than to find a good buyer online? All you need to do is to look through this web site and let us do the rest. The online solution has been built for the specifically for when it comes to finding the most reliable phone recycler with the best and most rewarding deal possible. Through the help of this online comparison engine, there?s virtually nothing else you need upon your quest to finding the most suitable buyer. We display multiple options of secured payments, tens of thousands of price offers for more than four thousand different handset models, and a long line of trusted phone recyclers. Furthermore, you can simply browse through the company?s long list of user reviews and feedbacks to help you come up with the most accurate and informed decision. Every day, thousands of mobile phone owners visit comparison websites to find the best recycling price for their old handsets. And the number keeps piling up as the market prices of these used devices consistently depreciate. Selling your Sony mobile is never hard with CompareMyMobile and with a popular background such as Sony?s it just takes just a few minutes to get great price from phone recyclers listed. Sony Mobile is a subsidiary of Sony Corporations which is one of the leading global players in various multibillion dollar industries and was born out of the partnership made between the latter and Ericsson last 2001. However, Sony Ericsson was later acquired by Sony Corporations as a whole. Sony Mobile is the creator of UIQ smartphones which are notably equipped with QWERTY keypads, touchscreens, and Symbian OS. GreenHeart mobile handsets were also made by Sony Mobile which was the company?s approach for a greener environment. Cyber-shot mobile phones also became extremely popular among photo enthusiasts from which the device gave them the power to capture moments with high quality images straight from their mobile handsets.