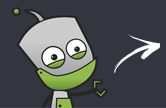 Compare all the stores in one place
Fast & secure payment options
Rated 'Excellent' on Trustpilot
Sell Samsung Galaxy S4 Mini, trade-in price comparison
How to guarantee the best price for your Samsung Galaxy S4 Mini trade-in
To recycle Samsung Galaxy S4 Mini for the best cash price today, find out how much it's worth below, compare best prices in our recycling comparison table... Prices from £15.00 to £23.10 available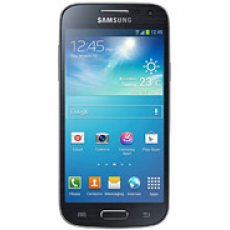 COMPARE MY MOBILE'S PROMISE
Get the most cash for the least effort
Trust in a safe & secure transaction
Real customer reviews & dedicated support
The new smartphone trend seems to be to create a mini-me for all the flagship devices out there, so as not to miss out on people who want the traditionally smaller handsets. HTC made a HTC One Mini, and now Samsung have revealed the Samsung Galaxy S4 Mini but what makes them different from the original handsets? Other than the obvious fact it's mini of course.

Specifications.

Samsung's Galaxy S4 Mini is set apart by more than size in comparison to its bigger sibling. The specs reveal that this is much more of a mid-range device. The plastic framed phone really does appear like a mini me of the original S4 but at just over 4-inches it fits in your pocket slightly more comfortably.
The 4.3-inch AMOLED display has a resolution of 960 x 540 and reviews say that the colours are bright but not necessarily accurate. Another noticeable difference is the 8-megapixel camera, although this will definitely suffice for more than the odd snapshot here and there – it's held on to many of the shooting modes available on the Galaxy S4. It also boats a 1.9-megapixel camera on the front for video calls.
The handset runs on a pretty speedy dual-core processor, with 1.5GB of memory, and reviews claim that it performs well – but users could be disappointed with the 8GB memory, of which Samsung admit that only 5GB is actually available. A micro-SD slot does exist though to take some of the weight.
Something that also stands out about the mini device is its battery life, which is said to last an entire day without charge.