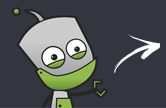 Compare all the stores in one place
Fast & secure payment options
Rated 'Excellent' on Trustpilot
Sell Samsung Galaxy Note 3, trade-in price comparison
How to guarantee the best price for your Samsung Galaxy Note 3 trade-in
To recycle Samsung Galaxy Note 3 for the best cash price today, find out how much it's worth below, compare best prices in our recycling comparison table... Prices from £40.10 to £72.00 available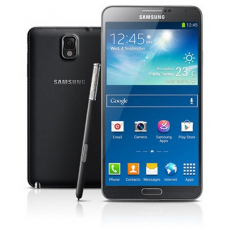 COMPARE MY MOBILE'S PROMISE
Get the most cash for the least effort
Trust in a safe & secure transaction
Real customer reviews & dedicated support
If you love big phones, then we bet you love Samsung's Galaxy Note phablet range. This 6-inch device is packed with power and looks great – but other than that smart leather back, just how do you tell it apart from other Samsung devices? We've got a few ideas.
Features and spec
Let's start with its appearance – other than the fact it's quite obviously huge, and will only just fit comfortably in your hand. Samsung's Galaxy Note 3 comes in a variety of colours including black, white, and pink - there's even one with rose gold framing.
Combine this with the fact that it has a leather-look back and we're sure you're holding an attractive device in your hands right now.
It looks all the more attractive for its 5.7-inch Super AMOLED touchscreen display with 1080 x 1920 pixels – which boasts colour, clarity and accuracy that most smartphones are still dreaming of. It's all Gorilla Glass too, to try and prevent those smashed screens.
Now check out the back – have you got a 13MP camera there and a 2MP one sat on the front? Together it's just a bunch of a great features backed into a leather jacket when you think about it,
With a 2.3 GHz quad-core processor and 3200 mAh battery (which can be removed so take a look) – Android 4.3 Jelly Bean probably ran like a dream when you first for the device, even if you've had an upgrade to Android KitKat by now.
This was basically one of the best smartphones on the market in its prime – at least until all the new impressive phones came along anyway.