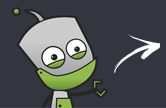 Compare all the stores in one place
Fast & secure payment options
Rated 'Excellent' on Trustpilot
Recycle Samsung Phones
Scroll down to view all devices...
ALL Samsung Phones
Use the filters to search faster or the text search at the top of the page...
Selling Samsung Phones: Samsung Mobile Phones Review
Samsung is a multinational company with headquarters in Seoul, South Korea. The company has been in existence for over 70 years and is involved in a variety of businesses including finance, electronics, hotels, construction among others. Samsung manufactures mobile phones under Samsung Electronics, which is a leading company in electronics such as TVs, cameras, laptops, tablets, smart phones and digital media. Samsung mobile phones are popular for their innovativeness and reliability.
Selling Samsung Phones for Cash
If you have an old or used Samsung mobile phone that you no longer need, the best way to dispose it is to sell it for recycle. You can recycle any Samsung phone model that you have and get paid for it. If you are thinking of selling Samsung phones, you probably wonder where to sell and recycle old Samsung phones for cash. Our mobile phones recycler comparison service will help you find the best mobile phone recycling company to sell your used mobile phone. We compare leading used mobile phone buyers to help you find the best buyer in terms of price, service, customer ratings and reliability. You get to find the best price for your used phone and save time since you don't have to do the research on your own. Here is how to recycle old Samsung mobile phones for cash:
Find your phone by selecting the make or by typing the phone model in the search box and see the price quotes from leading mobile phone recyclers in the UK.
Select the best offer for selling Samsung phones and click the sell now tab to make your sell order
Choose your payment method, which can be PayPal, Bank transfer, Check or others depending on the store
Receive postage materials and post the phone to the recycler free of charge.
Receive cash for your used Samsung phone.
If you have a faulty Samsung mobile phone, you can also receive cash for it. Once the recycler receives the broken phone, they inspect it and give you a quote depending on its condition. You can get up to 90% of what you paid for it. Instead of throwing away your old phone that you no longer need, selling Samsung phones for recycle earns you additional money and helps maintain a clean environment free from polluting wastes. By selling Samsung phones today, you will be able to find the best price for your old phone. The more you wait, the more the value of your used phone goes down and the less money you will receive in exchange.