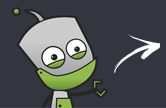 Compare all the stores in one place
Fast & secure payment options
Rated 'Excellent' on Trustpilot
Sell Nintendo 3DS, trade-in price comparison
How to guarantee the best price for your Nintendo 3DS trade-in
To recycle Nintendo 3DS for the best cash price today, find out how much it's worth below, compare best prices in our recycling comparison table... Prices from £36.00 to £36.00 available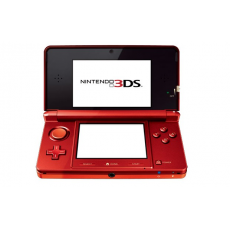 COMPARE MY MOBILE'S PROMISE
Get the most cash for the least effort
Trust in a safe & secure transaction
Real customer reviews & dedicated support
The Nintendo 3DS is an innovative incredible gaming adventure featuring real 3D graphics with truly cutting-edge piece of hardware. The Nintendo 3DS is a portable video gaming console without any use of special glasses at all. The Nintendo 3Ds with its eye-popping mind-blowing 3D visuals gives gamers a uniquely engrossing interactive 3D experience.
Product Features
Built with one inner camera in front and two outer cameras on the back of the gaming console for gamers to experience the game world in 3D
The dual screens display roughly 16.77 million colors
A 3D screen that lets you play 3D games and watch 3D movies without having to wear 3D glasses
Provided with a built-in 3D depth slider which gives users the ability to modify the intensity of its 3D settings.
Fixed with a built-in motion sensor and gyro sensor allowing avid gamers to react to every movement and tilt of the system
Backwards compatible with your old Nintendo DSi games
Battery power lasts for about 3-5 hours
It comes with a 2 GB SD Memory Card
Has a 3.5 mm audio connector for your headphone, speakers or microphone
With SpotPass feature enabling your Nintendo 3DS system to immediately connect with any surrounding Wi-fi access point
With StreetPass communication which bridges different players from different places
When the Nintendo 3DS was announced on March 2010, Nintendo expected to sell fast as hotcakes but the sales statistics proved wrong. Nintendo 3Ds was reportedly rumored to be creating a new Nintendo 3DS design to include two analogue joysticks instead of one. Other video gaming companies have also released better video gaming consoles that offer better graphics, 3D or not.
So, instead of leaving your Nintendo 3DS rotting in your gaming closet where all your other Nintendo DS gaming consoles have been for all the years, why not try selling your Nintendo 3DS online for a worthy price.