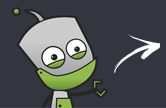 Compare all the stores in one place
Fast & secure payment options
Rated 'Excellent' on Trustpilot
Recycle HTC Phones
Scroll down to view all devices...
Selling HTC Phones: About the HTC Brand
Established in 1997, HTC Corporation is a mobile phone, smart phones and tablets manufacturer. The company focuses on developing products with technology that serves individual needs. The develop products with the customers in mind. The company designs innovative and feature rich mobile phones. In the beginning, the company manufactured mobile phones under the OEM brand. The HTCDream phone was the first to feature the Android mobile device platform. HTC devices use Android or Windows Phone operating systems.
Selling HTC Phones for Recycle Online
What do you do with your old HTC mobile phone when you acquire a new one? What do you do with a faulty phone that you are not willing to repair? Recycling old, used and damaged mobile phones ensures they don't end up in landfills where they pollute the environment. Why throw away your old or damaged HTC phone when you have the opportunity to get paid to recycle them. With online mobile phone recycling companies, it is easier to receive cash in exchange for old, used or damaged mobile phones that you no longer need. Searching for mobile phones recyclers online on your own from scratch can prove to be a time consuming and frustrating process. With a recycler comparison service, you can do this in minutes and find the best price and the most reliable recycler for selling HTC phones.
How to Recycle HTC Mobile Phones for Cash
Enter your phones make in the search box. You can also use the manufacturer's logo to locate your phone
See the value of your phone and compare various online stores that accept used HTC phones for cash.
Choose a mobile phone recycler for selling HTC phones after considering the price, service quality and user ratings.
Send your phone to the store of your choice. With free shipping labels, you don't have to pay for shipping when selling HTC phones for recycle.
Receive payment for selling your old HTC phone. Most recycling companies will send your payment within a few days of completing the transaction
When selling HTC phones, using a price comparison service makes the process hassle free and efficient so you can get paid for your old mobile phone fast. Don't throw away HTC mobile phones that you no longer need. Sell them today to receive the most money. Remember that the value of your device goes down with time. Selling HTC phones for recycle now ensures that you get the best price.