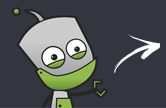 Compare all the stores in one place
Fast & secure payment options
Rated 'Excellent' on Trustpilot
Recycle Nikon Cameras
Scroll down to view all devices...
How To Sell Nikon Cameras Online
Nikon is one of the most recognizable and respected names in photography. With the advent of digital technology, Nikon cameras now become antiquated quickly as new products and higher resolution cameras get released on a near half yearly basis. When upgrading to a newer Nikon camera the question often becomes what to do with the old. There are several ways to ensure you old Nikon does not end up in landfills and is utilized in an environmentally sensitive way. Nikon cameras, like many of today's popular electronic devices, rely on precious metals and elements that are mined or removed from the Earth. To keep this from becoming a large-scale issue, selling the old Nikon ensures these metals get reused and brought back into the production fold. When your are ready to "sell my Nikon camera" look to online resellers to get maximum money with the ease of free shipping costs. Within the UK markets, there is an online resource that allows you to enter in the make, model and year of your old Nikon camera, say an older generation Coolpix or even a DLSR such as a D70, and then get an up to date price of what the recycling company will pay. Nothing could be simpler. Simply enter in your Nikon camera's information and get your price in the table below. If you decide to proceed you can see which recycles will provide a pre-paid postage solution for you. Package the Nikon and place the free shipping print-out to the package. Drop it into the post via your local Post Office and then wait for your payment to arrive. This easy recycling process lets you know that you have disposed of your old Nikon camera with integrity and even made a few quid off the deal to boot. It is truly win-win for all involved. Take that money you receive and apply it to your new Nikon and keep the photographic hobby going.