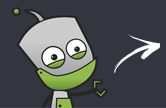 Compare all the stores in one place
Fast & secure payment options
Rated 'Excellent' on Trustpilot
Sell Apple iPod Classic 120GB Silver - 6th Generati, trade-in price comparison
How to guarantee the best price for your Apple iPod Classic 120GB Silver - 6th Generati trade-in
To recycle Apple iPod Classic 120GB Silver - 6th Generati for the best cash price today, find out how much it's worth below, compare best prices in our recycling comparison table... Prices from £30.00 to £37.00 available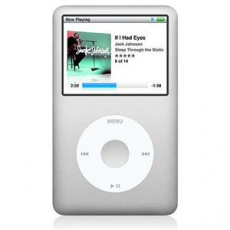 COMPARE MY MOBILE'S PROMISE
Get the most cash for the least effort
Trust in a safe & secure transaction
Real customer reviews & dedicated support
The Apple iPod 120GB Silver 6th Generation Classic is the only remaining hard disk iPod from Apple. The iPod has a fantastic storage capacity and brilliant battery backup. The device provides full support to various audio, video and games formats. Apple has added to this version a head phone port based voice recording and remote control along with allowing creation of a Genius playlist. Fast transfer rates and compatibility with most FireWire charging accessories this is one of the most loved iPods.
Product Features:
The iPod 120GB Classic Silver weighs almost 140g with dimensions of 103.5x61.8x10.5mm.
The iPod has an internal memory of 120 GB which holds up to 20,000+ songs and 25,000 images.
The iPod stores the data using the USB hard drive.
The iPod has a display screen of 2.5 inches in size and has a resolution of 320x240 pixels.
The iPod has audio frequency response of 20 Hz to 20,000 Hz.
The iPod supports audio formats like AAC, MP3 VBR, Apple Lossless, WAV, Audible, MP3 and AIFF.
The input and output of the iPod is through a dock connector and 3.5mm universal audio jack.
The battery provides backup of 36 hours for music and backup of 6 hours for video when fully charged.
The iPod 120GB Classic is a solid device, however if you are still using it then you are missing out on the latest features by Apple like bigger screens, better battery backup and improved storage.
The latest features in the new iPods are desired by everyone hence many are already eyeing the latest iPods in the Apple stores. However unlike most do not stow away your old iPod to cause damage to your surroundings. Rather be conscious and proceed to sell the device online.