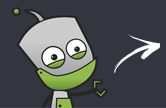 Compare all the stores in one place
Fast & secure payment options
Rated 'Excellent' on Trustpilot
Sell Apple iPhone 5C 16GB, trade-in price comparison
How to guarantee the best price for your Apple iPhone 5C 16GB trade-in
To recycle Apple iPhone 5C 16GB for the best cash price today, find out how much it's worth below, compare best prices in our recycling comparison table... Prices from £22.00 to £41.10 available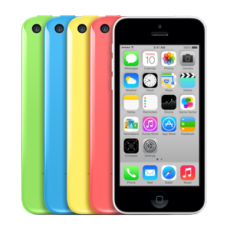 COMPARE MY MOBILE'S PROMISE
Get the most cash for the least effort
Trust in a safe & secure transaction
Real customer reviews & dedicated support

1 day
Free
Post Kit

1 day
Free
Post Kit

1 day
Free
Post Kit

1 day
Free
Post Kit

2 days
So far there's a pretty easy well to tell your iPhone 5C apart from the rest of the Apple crowd – it's the first colourful version out there. Coming in a variety of colours including white, green, blue, yellow and some kind of pink shade – the iPhone 5C was a bold attempt at attempting to take on the younger, more budget conscious generation. Check out some other features below.
Features and spec
Other than the colour there are ways to tell this device apart from the iPhone 5S, the one iPhone which was released at the same time.
The 4.9-inch device just doesn't have the same level of specifications – for a start, the coloured casing is plastic, not metal, so it doesn't seem as premium. You'll also notice that there's no Touch ID fingerprint sensor on this model. That's obviously something Apple wanted to save for its flagship.
The display is still mighty impressive though – packing 640 x 1136 pixels into the 4-inch display just as nicely as its premium counterpart.
Apple's iPhone 5C camera is a giveaway too. It comes with an 8MP camera on the rear and 1.2MP camera on the front, which was much more in line with mid-range phones when the device was released. Especially seeing as it has a smaller sensor and no dual LED flash to put it up there with the 5S.
It's not quite as powerful either, running on the A6 chipset to support the dual-core 1.3 GHz processor it also has a less powerful 1510 mAh battery too. That's not to say that your iPhone isn't quick though, you should've been running iOS pretty smoothly, and you might even have the iOS update by now.