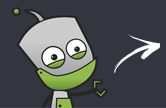 Compare all the stores in one place
Fast & secure payment options
Rated 'Excellent' on Trustpilot
Sell Amazon Kindle 3 WiFi, trade-in price comparison
How to guarantee the best price for your Amazon Kindle 3 WiFi trade-in
To recycle Amazon Kindle 3 WiFi for the best cash price today, find out how much it's worth below, compare best prices in our recycling comparison table... Prices from £1.00 to £1.00 available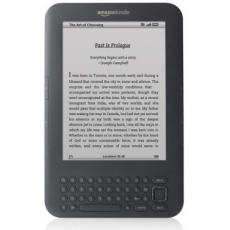 COMPARE MY MOBILE'S PROMISE
Get the most cash for the least effort
Trust in a safe & secure transaction
Real customer reviews & dedicated support
The Kindle 3 Wi-Fi has provided an upgrade to the features in the Kindle 3 3G to include even Wi-Fi and better connectivity. Despite this most of the features of the Kindle 3 3G continue in this model. The Kindle 3 Wi-Fi has a slimmer design but does not compromise on the large screen size. The Kindle 3 Wi-Fi has been made durable with the back panel now made of hard rubber which has also been added to provide a better grip. The Kindle 3 Wi-Fi also gives the choice between 3 typefaces along with control over the spacing between the lines in the text.
Product Features:
The Kindle 3 Wi-Fi operates on the operating software of Linux.
The Kindle 3 comes has an internal storage of 4GB thus allowing users to store at least up to 3500 ebooks.
The Kindle 3 Wi-Fi has been made connectable by using USB version 2.0, 3.5mm universal audio jack and Wi-Fi 802.11 with modes of b and g.
The Kindle 3 also has a multiple language support, music player and web browser.
The Kindle 3 comes with a QWERTY keyboard
The Kindle 3 Wi-Fi weighs just 8.5 ounces thus causing no discomfort for prolonged usage of the device.
The display screen of the Kindle 3 is a comfortable 6 inches with 600x800 pixels resolution
The display screen of the device also supports 16 grey scale levels.
The Kindle 3 has been provided with a rechargeable battery and a warranty of 1 year from the company.
The data connection of the Kindle 3 Wi-Fi has been made flawless thus allowing the user to connect to the available Wi-Fi networks in a matter of seconds. Though the Kindle 3 Wi-Fi is the latest model of Kindle from Amazon many users have already started looking for a more advanced model.
Hence very soon you can expect the company to release a better version of Kindle. Instead of throwing your old device into a corner when you get a new one consider being more responsible towards the duty of protecting our fragile environment by recycling the old gadgets in your house. So sell your old Kindle online.