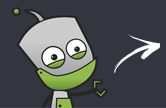 Compare all the stores in one place
Fast & secure payment options
Rated 'Excellent' on Trustpilot
Sell Amazon Kindle 3 3G, trade-in price comparison
How to guarantee the best price for your Amazon Kindle 3 3G trade-in
To recycle Amazon Kindle 3 3G for the best cash price today, find out how much it's worth below, compare best prices in our recycling comparison table... Prices from £1.00 to £1.00 available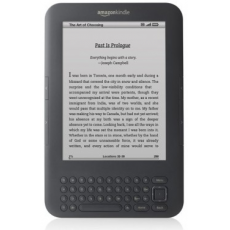 COMPARE MY MOBILE'S PROMISE
Get the most cash for the least effort
Trust in a safe & secure transaction
Real customer reviews & dedicated support
The Kindle 3 3G is an absolute winner when it comes to being the successor to the Kindle 2. The makers have diminished the size of the Kindle 3 but still no one is complaining because of the improvements made. The five way controller in the Kindle 3 is much better than the joystick like controller in Kindle 2. The hard rubber back panel in the Kindle 3 also makes it much more durable especially in case of accidental dropping.
Product Features:
The Kindle 3 3G operates on Linux.
The Kindle 3 has a comfortable display screen of 6 inches with a resolution of 600x800 pixels and 16 grey shades.
The Kindle 3 is connectable with USB 2.0 and a 3.5mm universal audio jack.
The Kindle 3 supports various audio formats like AAX and MP3.
The Kindle 3 also supports file formats like PDF, BMP, HTML, DOC, Mobi, PRC, JPG, GIF, TXT and PNG.
The Kindle 3 has an integrated dictionary, music player, multiple language support and web browser.
The Kindle 3 has an internal memory of 4GB to store almost 3500 ebooks.
The Kindle 3 has a rechargeable battery and comes with a 1 year warranty.
The biggest advantage of the Kindle 3 is that it has been made ambidextrous by placing the Previous Page and Next Page buttons on the left and right. The Kindle 3 was a successful model and sometimes considered more popular than its predecessor but now with the release of a latest version the Kindle 3 is finding very few takers.
More than the models available in the store you will find users selling the device online. Follow suit and also sell your device online to recycle it. This will help you do your bit to avoid risk of damaging our fragile environment.