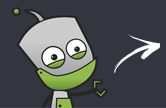 Compare all the stores in one place
Fast & secure payment options
Rated 'Excellent' on Trustpilot
Music Magpie Review

Payment via:
FREEPOST:
Contact:
---
Customer Reviews
We would love to hear how your trade-in went! Help others by sharing your experience
Latest 10 Customer Reviews out of 535

Brilliant service. They paid the amount originally stated whereas another company were going to give me a lot less. The cheque arrived the next day. I would definitely recommend Music Magpie.

Very quick and efficient service. Most impressed. Shall use again.

Good service

Paid out what quoted i suppled the box and all acessoriess never used headphones documents so they got a good deal.

I was offered £162 then once they received phone offered me £48. The email said screen burn. There was nothing wrong with the screen whatsoever. Total waste of my time. Won't be using this service again

Very competitive and great service.

Excellent Service. Will use again!

Fast, efficient service

Great

Pleased with the service, no issues, just the time it took to return the phone and for them to check it
We would love to hear how your trade-in went! Help others by sharing your experience
Store Overview
MusicMagpie Review - General Services
Turn your old games, CDs and DVDs into cash with MusicMagpie. The service is free, their is even a free-post address like the mobile recyclers featured on this website and they offer a free courier service for sales with over 50 items.
They have an app that you can download or you can use your web cam to scan the bar codes of the products you want to sell. You can also key them in, this is how they know what you are selling them, then box everything up and post it off. Once that is completed you will be sent a cheque.
MusicMagpie - How it works
Using the site is easy, simply follow these instructions;
1. Enter your bar code:
This can be done in a variety of ways:
Key in the items bar code
Scan using your Webcam (Yer, really you can!)
Use the iPhone App to scan straight off the phone!
Make sure you use the real bar codes not the stickers from the shops you bought the products from, the real bar code will be part of the packaging.
2. Postage:
There are 2 ways for you to send them the devices and products you want to recycle.
Use the courier service, it's free and fully insured if you are selling in bulk of over 50 items. This way the package will be collected from you and delivered to them!
Use the free-post labels they offer to send you in the post, pack your gadgets in a cardboard box and attach the label. Then simply post it!
3. Payment:
When they have received your old games and CDs, they'll send you the cheque in the mail and you just cash that bad boy in! Simple.
Music Magpie Payment Via Cheque
Music Magpie offer payment via cheque only. This will be paid to you upon them receiving and checking the goods you send them. 4% of people using them have mentioned on the online reviews that they have had the quoted prices lowered due to the condition of the games DVDs and CDs sent to MusicMagpie, be aware that the amount quoted many be lowered if the old kit you send them is not functioning or damaged heavily.
Charity Options - Donate CDs DVDs and games
They offer donation options too, the money you get isn't great for all your unwanted CDs, games trade in and DVD recycling but you can make a difference to someone elses life by donating that amount. The y support RSPCA, breast cancer care, children's society and many more.
Music Magpie Review
Music Magpie is one of the original and leading recyclers of CD's, DVD's and games! So if you're looking to turn these gadgets into cash you are in the right place. After starting out with just a great CD and DVD trade-in site idea, years later they're recycling other gadgets like smartphones and tablets too - advertising on TV, with over 5,000 visitors per day. They've also racked up over 20,000 positive customer review.
Music Magpie uses an independent review website called 'Feefo' to manage all of its feedback. This is quite similar to other recycling/cashback giants like Mazuma who like to broadcast the success of their website and happiness of their customers! From looking at the review site, you'll find that the scores are all extremely high - you'll find a small percentage of people who use Music Magpie and feel that their old tech is worth more, or that they took too long to pay, but 96 percent of the reviews are positive, so it's clear they offer a great service!
We know that it's common for people to want more cash for their old gadgets, it happens across the trade-in market. People get a quote online for a 'used' price, ship off a load of games, CDs, smartphones or DVDs which is great. But if they arrive at places like Music Magpie and the company finds half the stuff is broken or scratched or beyond economical repair, quotes get lowered and people aren't always happy.
There is a simple solution though - if the games, CDs and DVDs or other electronics you're selling are in a state then be prepared to get haggled down on price. Music Magpie will always strive to get you a fair price.
Limited Company
Company Number: 6277562
Company Name: ENTERTAINMENT MAGPIE LIMITED
Registered Date: 2007-06-13
VAT Registered
VAT Number: 0
Recycling Accreditation
Weee Number: We do not know if Music Magpie is Weee Accredited
Checkmend: We do not know if Music Magpie uses Checkmend
Social Accounts
Facebook: https://www.facebook.com/musicMagpie/
Twitter: @musicmagpie