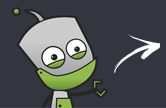 Compare all the stores in one place
Fast & secure payment options
Rated 'Excellent' on Trustpilot
Money 4 Machines Review

Payment via:
FREEPOST:
Contact:
---
Customer Reviews
We would love to hear how your trade-in went! Help others by sharing your experience
Latest 10 Customer Reviews out of 3221

Easy. No issues, no fuss.

Very pleased with the efficiency

Very helpful

fast payment , no issues

Please offer a broken software option. I was trying to sell an old Kindle but an option for broken software wasn't available as broken hardware was the only option listed.

Phone sent free post. Money arrived with confirmation email. All good answer as described.

Good service

Simple process which always works for me, obviously well managed.

Very quick and easy and the best trade in values on the web, thx.

Quick service
We would love to hear how your trade-in went! Help others by sharing your experience
Store Overview
Money4Machines Review
CompareMyMobile have been really impressed with Money4Machines ever since its launch in early 2010. The website has become known for excellent prices and the company also add a personal touch to any transactions that go through them.
Money4Machines try to be flexible where possible: if you are looking to sell a device to them but can't find it listed on the website then do not fear. The company will request a little information about your goods and come back with a unique quote within FIVE working hours.
Apart from that personal touch, what makes them so good? Well, the great prices catch most people's eyes, let's face it, that's what 9/10 people want when selling electrical goods. The Apple products offer value reasonably well but its brands such as Blackberry, HTC and Samsung that bring very satisfying prices.
The only problem with their buying policy is that they don't accept goods that are damaged or non-working condition, something which is becoming increasingly popular now with a lot of smaller mobile recycling companies. This is due to their environmental code, where they sell good condition phones straight to developing countries without the cost and hassle of repairing them first.
Payment doesn't come with any drawbacks though as it fast and very easy to complete your transaction. After the time taken to confirm your receipt, normally 48 hours, the item will be paid providing the accepted quote remains the same. They would then confirm the payment once this has left our account and your money could be with you in 2-3 days depending on the payment option you have chosen.
The company offer two payment options of paypal and bank transfer, the most popular modes of payment. This is due to the speed and ease of these methods, allowing the customer to be happy and business to run efficiently.
Key Points:
Personal touch:
A very personal company that values every single one of their customers and potential customers. One of the best around in the industry.
Prices:
Great prices on the expansive range of items that they list. More top of the market prices are found on gadgets and other electrical items.
Damaged Goods:
There is no point knocking on their door looking to sell damaged or non-working goods, as they won't accept due to their business strategy.
Limited Company
Company Number: 7195986
Company Name: MONEY4MACHINES LTD
Registered Date: 2010-03-19
VAT Registered
VAT Number: 0
Recycling Accreditation
Weee Number: We do not know if Money 4 Machines is Weee Accredited
Checkmend: Yes
Social Accounts
Facebook: https://www.facebook.com/Money4Machines
Twitter: @Money4Machines