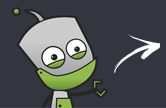 Compare all the stores in one place
Fast & secure payment options
Rated 'Excellent' on Trustpilot
Phone Recycling Facts, The ultimate roundup!
CompareMyMobile.com have built you this great educational resource for all the facts regarding mobile phone recycling based on REAL data.
This is a great mobile recycling resource for editors, teachers and the plain curious looking for the facts and statistics. If you have any problems or question don't hesitate to get in touch with our friendly team by contacting us, posting on Facebook or Twitter
Looking to do a feature? Visit our press page or simply download everything you'll need in this free pack!

Press Kit Download
Phone Recycling Facts
On average people have around 1.28 unused phones in their homes which they would like to sell.
This means there are an estimated 76.8 million handsets sat unused in UK homes at an estimated worth of £9.4 billion.
With the growth of the smart phone comes the increase in the average recycled value of handsets. The average price of the top 100 traded-in phones in 2015 was £123.10, this is the highest it has ever been.
O2 research shows that 30% of the public still do not know how to recycle old mobile phones and gadgets.
But it looks like the word is getting out - since 2009 CompareMyMobile have quoted £123.8 million worth of handsets.
Phones can be donated to charity. O2 Recycle owns the current world record for the number of phones collected for recycling in one week, after gathering 10,310 old phones and raising £28,176 for O2's Think Big charity.
93% of the population owns and uses a mobile phone. *according to OFCOM statistics
Mobile phones have an average actual life span of around 7 years, but most people don't use them for more than 18 months.
Some people only use 47% of their contract entitlements – that's a £5 billion waste on free minutes, texts and internet. By downgrading your contract and recycling your handset you could be saving mega money every month.
How it Works
Not all recycled mobile phones are broken down, some are simply re-furbished and sent to developing countries to be re-used.
By recycling your phone, it could be sent to developing nations to be sold at a cheaper price and provide a means of communication for those who don't have landlines.
Mobile phones can be used in developing countries to transfer money between families, communicate more easily, and to speed up business meetings and transactions. This could be great for economic growth.
There are almost six billion mobile phone subscriptions worldwide. More than half of those are in Asia.
An estimated 89% of people in developing countries have a mobile phone. *according to an International Telecommunications Union report.
In Africa, over 50% of people have mobile phone subscriptions, and only 1% have fixed landlines.
Materials
There are 0.2 grams of gold in each phone – so 50 million unused phones could produce 10 metric tons of the good stuff.
But this isn't all we can save. By correctly breaking down a mobile you can also recycle materials like coltan, lead, copper, palladium, nickle and plastic which can be made into all kinds of new tools.
Recycling materials in this way could massively reduce the amount of materials we have to take from earth and the strain on exploited third world mine workers and children.
Other Gadgets
Many people don't know this, but it's not just mobile phones that need recycling.
There are reported to be 12 million unused games consoles, 11 million unused digital cameras, 9 million unused PC's, 5.5 million unused laptops and 1 million unused sat navs in the UK alone.
It's estimated that 80 billion Olympic dimension swimming pools worth of water could be polluted by phone batteries every year, so throwing these other gadgets into landfill can't be helping the issue.
Environment
Although these recyclables are great for creating new things, there are many other reasons we don't want them going into landfill. Mobiles contain materials such as lead, coltan, beryllium and brominated flame retardants (used in batteries) which don't break down naturally.
As they sit in landfill they release a constant leak of toxic chemicals, which isn't just bad news for the environment - with links to cancer and other nasty illnesses, it's bad news for humans too.
One cadmium phone battery is enough to pollute 60,000 litres of water. So, based on the fact that Londoners buy 1.3 phones a year, if none of these phones are recycled it would be enough to pollute 820 billion gallons of water.