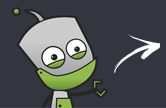 Compare all the stores in one place
Fast & secure payment options
Rated 'Excellent' on Trustpilot
Gadget Panda Review

Payment via:
FREEPOST:
Contact:
---
Customer Reviews
We would love to hear how your trade-in went! Help others by sharing your experience
Latest 10 Customer Reviews out of 224

Would have been 5* had there payment system not been down, which delayed payment. But overall very good service.

Had to chase payment as they said the phone was having problems getting a signal. This was resolved! Was a bit puzzled as it was only 6 months old. Was very pleased with the price though and after I chased the money went to Pay Pal the day after they said it would.

Great service

The whole process was very simple compared to selling direct via eBay and did not incur additional costs. Overall highly satisfactory

Left the same review on trust pilot but - I was a little sceptical at first as GP quoted £50 more than the nearest other company - always sets off alarm bells. Read these reviews then sent the phone off special delivery (made sure to fully photograph and video the phone working with a dated newspaper in shot as I've read some people say companies tell them the phone doesn't work when it gets there). There was no free post like some other providers but when I looked into those more they only covered up to £50 so if you wanted more cover you'd have to pay for postage yourself anyway. Received an email the following day saying it had been received and was being tested, 6 days later hadn't heard back so sent an email. Got a response within hours telling me they'd look into it, by that evening the money was in my Paypal account. So aside from the prompting (which wasn't really that bad) very happy with the service. Definitely recommend this company to others. Phone was an iPhone 6 64gb unlocked, it was pretty much pristine albeit 2 years old.

Very straightforward, no problems.

Prompt reliable service. They did what they said they were going to do, when they said they were going to do. I was paid the original amount quoted, no issues. Thanks Gadget Panda

Quick and easy, would use them again.

Excellent a couple of hours after receiving iPad the cash was in my account

Excellent company. Transaction very easy and money received very quickly.
We would love to hear how your trade-in went! Help others by sharing your experience
Store Overview
Gadget Panda Review
If I had to rate Gadget Panda in one word, what would it be? Absolutely excellent, well that's two words but just one doesn't do their work any justice.
Gadget Panda offer funds in exchange for unused or outdated electronic gadgets. With an incredibly quick turnaround and competitive pricing, this is definitely a recycling website to keep in consideration. They will buy any model of iPod, PlayStation Portable (PSP), iPad, or Nintendo game system and every gadget that is bought is eventually sold and given to a new owner.
Valuation for their gadgets is very respectable and they do offer the highest prices on popular phones. A few phones on our database sit at the top with their quotes but some of their items are not listed. This is due to their complicated system which asks various questions on condition and the items that are included. Gadget Panda offer you a value depending on what your gadget can offer them.
Looking at their customer reviews and testimonials, not many would argue with the service and pricing that Gadget Panda offers. On Trust Pilot, a popular customer review website, the brand is rated at one of the highest through their customer reviews. That ranking of 9.9 out of 10 is testament to what they can offer you for your unwanted gadgets.
After accepting one of their quotes, you will then need to secure the electronic device into a package and mail it to the company's freepost address. After an item has been mailed or picked up via Courier, it is cleaned and all data is removed to guard the privacy and identity of the previous owner. Depending on the condition, it is then either re-sold or sent to be refurbished and sold to another consumer. This stops it from filling landfill areas across the UK.
Another reason for their great customer reviews, is their quick payment on all platforms. On their website they claim that they will dispatch the payment two hours after the package has been accepted by the staff. The payments options include cheque, bank transfer and payment into a PayPal account all for you to choose.
Gadget Panda offer excellent customer service, answering any questions you have quickly and efficiently, and they offer excellent prices on a good range of products. All in all, this is rated one of the best with good reason.
Key Points:
Excellent service:
For a big company, their great customer service is truly one of the best around. Putting their customers first has given them great success.
Pricing:
They offer the best prices on some of the most popular phones around. Gadgets and other electronic items represent good value too.
Good website:
Very good website offering lots of information.
Damaged phones:
Poor prices on the damaged phones and doesn't accept water damaged and cracked screens.
Charity:
Something which isn't offered as a payment option.
Limited Company
Company Number: 6711506
Company Name: MOBILE THINGS LTD
Registered Date: 2008-09-30
VAT Registered
VAT Number: 0
Recycling Accreditation
Weee Number: We do not know if Gadget Panda is Weee Accredited
Checkmend: Yes
Social Accounts
Facebook: https://www.facebook.com/Gadgetpanda/?fref=ts
Twitter: @GadgetPanda