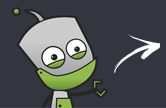 Compare all the stores in one place
Fast & secure payment options
Rated 'Excellent' on Trustpilot
CashinyourGadgets Review

Payment via:
FREEPOST:
Contact:
---
Customer Reviews
We would love to hear how your trade-in went! Help others by sharing your experience
Latest 7 Customer Reviews out of 11

Got great price for non working icore 5 netbook Problems receiving payments when I entered wrong bank information fully resolved no questions asked thanks to helpful customer services

I am not experienced in the recycling of old mobile phones or gadgets so I had no idea who to turn to. I tried a number of comparison sites and Cashinyourgadgets.co.uk offered me the highest price. I set up my order with them, printed off the address label and then posted my old mobiles to them. The turn-around was VERY fast and they sent me a confirmation E-mail as soon as the phones arrived. The payment was transferred into my bank account (usually the slowest option) VERY quickly. I would definitely recommend this company to my friends and family. When I use a company for the first time, I give them one chance only to impress me and they certainly did that. Next time I have any old gadgets or phones lying around, these will be my first choice. 10/10. :)

Would recommend this service, got paid with 4 days of placing the sale order, really good.

My valuation was done in minutes and I got all the documents and postage kit the very next day

loved the service, would be better if the self posting package that was send was a bit more padded. I can see why one of my mates got upset that his phone was damaged in postage. Mine was fine though and I was paid the full amount so no complaints.

The price they quoted was what I got, the whole turnaround was 5 days and I would recommend to my mates.

Sold my laptop to get the new Sony, had my old one listed on ebay buy it now for over 30 days and this was all sorted in under 4 haha! Cheers
We would love to hear how your trade-in went! Help others by sharing your experience
Store Overview
CashinyourGadgets.co.uk review - Mobile phone recycling
We live in a constantly upgraded technological world. The mobile phones that were the state of the art, last year, are out and something else is now in vogue. You gotta have it but your old phone still works fine. The mobile phone company does not want it back. You could try and get rid of it on eBay or through a personal ad, but there are no takers. What do you do?
There are a growing number of recycling web sites on the Internet. Some of them do have a system that will take that old system off of your hands, however, you need to log onto the one that has been buying mobile phones and other electronics at the highest prices. You need to find one that will make it easy for you to do this and will provide for the shipping and handling charges as well.
The web site that will allow you the freedom to sell any of your electronics gear whether it is a mobile phone, digital camera, laptop or tablet is cashinyourgadgets.co.uk.
Simple, Easy to use Website
This site provides for the purchase of your electronics, giving them a second chance for being useful to someone who needs them and helps the planet by not letting these material end up in the landfills of the world. It is quick and easy and you get paid within 48 hours. All of the data is removed from your units so others will never see it and it will not be compromised ever!
This reviewer found the ease at which a transaction can be made very refreshing! All that is needed is to let the site know what item you have and what features there are on it. This is accomplished quite easily with the drop down list. If your item is not listed, name that item in the box located on the interactive page and press the button!
A value will be listed and you can accept or reject that price. If acceptable, and it should be - they are very accommodating and competitive in pricing, additional information will be asked for, such as name, address and mailing preferences. This is all accomplished on a web site that is safe and secure.
A listing of payment methods can be consulted to ensure prompt payment to you. These include: PayPal, Bank Transfer or check! What could be simpler?
A summary of Cashinyourgadgets.
What brands of phones can be purchased this way: Apple, Blackberry, HTC, LG, Motorola, Nokia and many, many more brands are all welcome here!
How about Laptop brands? Acer, Apple, Compaq, Dell, HP, Samsung are just a very few of the brands of laptop that can be purchased by this fine company!
Digital cameras and tablets have their own long list of brands that can be recycled through Cash In Your Gadgets.
See our gadget portfolio and take a good look at how they can help you get money from your outdated electronics.
Limited Company
Company Number: OC367744
Company Name: ReWorth LLP
Registered Date: 2014-01-07
VAT Registered
VAT Number: 0
Recycling Accreditation
Weee Number: We do not know if CashinyourGadgets is Weee Accredited
Checkmend: Yes
Social Accounts
Facebook: https://www.facebook.com/cashinyourgadgets
Twitter: @ciygadgets